This afternoon I stood in line between a mom and her teenage daughter at Nordstrom Rack; Cancan in the Ergo and a pair – or two… – of shoes in hand, I waited my turn at this "Finder's Paradise!" (or so the poster on the outside window read).
There was a sunglasses rack to our left, and the mom quickly grabbed a pair of Jackie O's, and making kiss-lips towards her daughter, asked her how they looked.
"Ew-w! Like a bug!"
The girl, not more than 15 or 16, quickly ran off to the scarf display, while in slow-motion the mom dejectedly turned her face downward and slipped the glasses off. Her eyes quickly filled with tears, and I in turn moved so that she could face the little man.
Can an innocent baby cure heartbreak?
I suppose that's what I hoped for in that moment.
Part of me wanted to rattle of my list of credentials, having worked with teenagers in education and in ministry for all of my adult life. I wanted to tell her that it gets better, that even if things with your daughter are hard now, she sees how much you love her, and that counts, it's enough. But instead I just joined her in Club Mama, standing with her in grief and in sadness, knowing that we're not promised perfection, even with those we love the most.
But for that mama, I know there is hope that one day her relationship with her daughter will be restored. And maybe that's all she's got right now.
—
Unable to fall asleep last night, Hope too rattled through my mind – because really, at the end of the day, hope is all we've got left. I suppose it's a pretty good substitute for counting sheep, and so I found myself thinking: I like hope the verb, but I really, really like hope the noun.
Hope: it's paired with Love and Faith. Hope: it's a four-letter word. Hope: it springs eternal in the human heart, or so Alexander Pope once wrote in 1734.
Hope springs eternal in the human breast;
Man never Is, but always To be blest:
The soul, uneasy and confin'd from home,
Rests and expatiates in a life to come.
I suppose this is what I want: I want Hope to ooze from me. I want it spring forth from my heart, from the deepest parts of my soul. Like Pope, I share a common faith and therefore a common hope, through the Incarnation. Through Jesus, we have hope that that which has been wronged will be made right. That restoration and fullness and healing will come, and that it's a reality not only now, but after death as well, in the life to come.
—
A couple years ago I was speaking at a middle school camp; the camp happened to fall on a weekend in December, so it was this beautiful combination of Advent and Little Baby Jesus, Christmas stories and Big Man "God in the Bod" Jesus, Santa and Christmas trees and ornaments alike. I called one of the leaders – this big, boisterous Poly guy – up to the front of the room, and asked him to lead the kids, as a choir director would, in the world Hope, saying it or singing it after every sentence. I think he thought I was crazy, but what resulted was nothing short of beauty personified.
And there were shepherds living out in the fields nearby, keeping watch over their flocks at night.
Hope! (sticatto)
An angel of the Lord appeared to them, and the glory of the Lord shone around them, and they were terrified.
HOPEEEEEEEE (forte, forte)
But the angel said to them, "Do not be afraid. I bring you good news that will cause great joy for all the people.
hope. (pianissimo)
And so it went. I wanted them to hear that Hope – that Christ, that the Incarnation, that this little baby Jesus – was smooshed in between every sentence. Hope is present. Hope is there. Can you hear it? Can you feel it?
Hope. Might it spring eternal. For this I am thankful.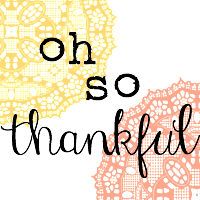 0