The practice of thankfulness, I'm realizing, is necessary to my sanity. I need and want and desire to see all the good little thankful nuggets in the midst of the monotonous everyday tasks of diaper changing and feeding and hanging around an almost seven-month-old who communicates, though not quite in a language I always understand. And although I love telling (and writing) a story, sometimes it's also good just to see short little blips. So without further adieu, I'm thankful for…
*A new chalkboard – well, new to the old picture frame. [Should I paint it? Black on black (on the black end table) is just a little too much, well, black. Shabby chic it? Milk paint? Please insert your thoughts.]
*the time and space to write – these 10 hours/week are
dreamy
and LIFE-giving!
*Grace given, grace received.
*New yoga pants (for my daily uniform).
*Writing opportunities.
*Cancan laughing whenever I snort, which makes me then snort – purposefully – like 20 times in a row.
*Baby boy's new faces daily.
*a husband who provides for us and cheers me on so that I can pursue my dreams as well.
*35 days until I finish my Masters! (8 years and counting…)
*feeling so much healthier in general – it was time to leave ministry, and that's okay.
*SMASH. I love that show.
*DOWNTON ABBEY. I love that show.
*having the time and space to be present, to just be…
What about you? What's on your list?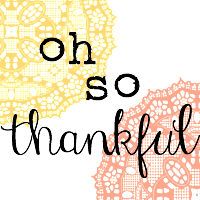 0